Profile of Clinical Dietitian - Nutrionist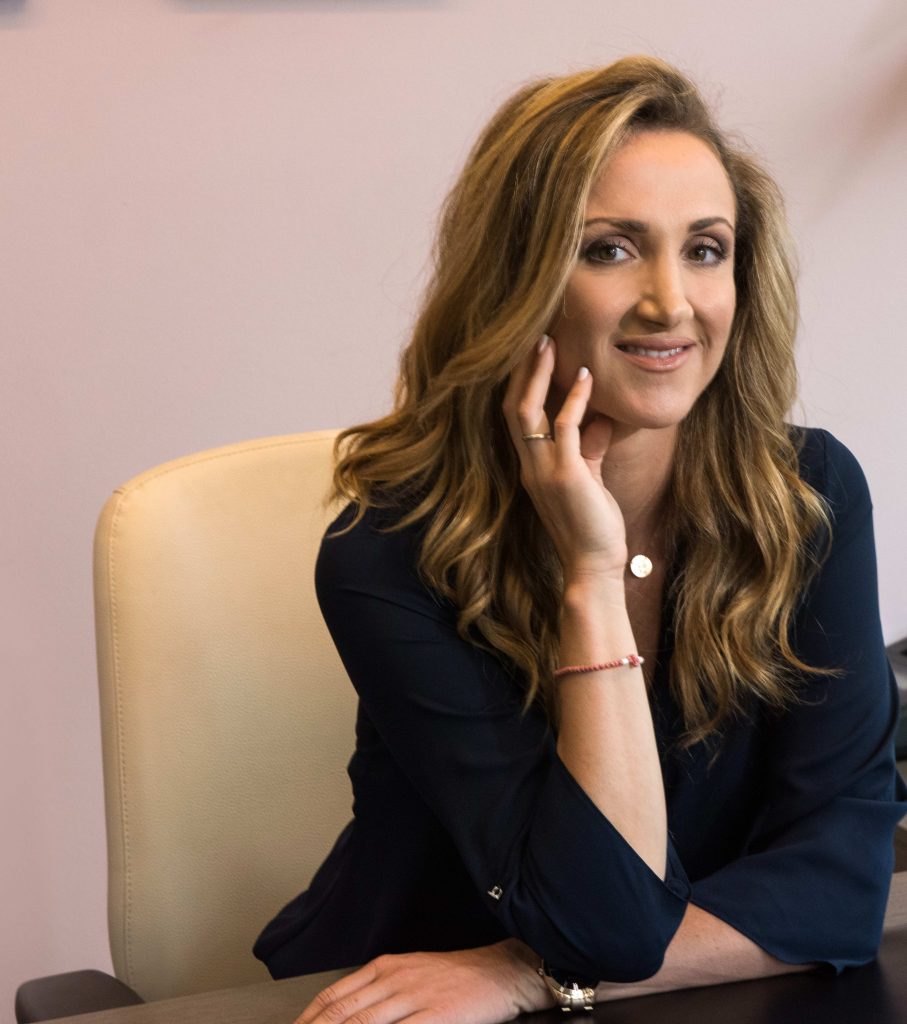 Evgenia Iliadou graduated from John Moores University of Liverpool with a Bachelor's degree in Nutrition (2003). Her interest in specialising in Nutrition made her continue her studies in the field of Dietetics, receiving her postgraduate diploma from the University of Liverpool leading to state registration and later continued an Msc in Dietetics, obtained from the same University.
Mrs Iliadou has trained in both hospital and community settings as part of her course.
She gained her working experience in several NHS hospitals across the UK in different areas such as:
Women's Hospital in Liverpool (working with gestational diabetic women)
Harefield Hospital-one of the best hospitals specialized in heart conditions
Dr Gray's Hospital in Elgin (Scotland) mainly nutritional support patients
Royal Brompton Hospital (London) respiratory diseases, cystic fibrosis, cancer patients
Primary care Trust of Birmingham (working with disabled patients)
Royal Liverpool Hospital-specialized in elderly and children
Bariatric surgery of Royal Manchester Hospital.
She is member of the British Dietetic Association, the Health Professions Council (UK), the Hellenic Dietetic Association and the Hellenic Institute of Nutrition. She is also a Master Practitioner in psychological and eating disorders from the National Institute of eating disorders UK, www.eating-disorders.org.uk).
Κατέχει επαγγελματική εξειδίκευση στις διατροφικές διαταραχές (ανορεξία, βουλιμία) και την παχυσαρκία από το Εθνικό Κέντρο Διατροφικών Διαταραχών του Ηνωμένου Βασιλείου (Master Practitioner in Eating Disorders from National Centre of Eating Disorders, www.eating-disorders.org.uk).
Her comeback in her hometown in Athens Greece followed with working in the bariatric clinic of Athens where she was Senior Dietitian www.mediterraneohospital.gr.
At present, Mrs Iliadou is Chief dietitian of the private Clinic 'Mediterraneo Hospital' in the South suburbs of Athens in the area of Glyfada. www.mediterraneohospital.gr where she is responsible for patients who need nutritional support, gastro-intestinal problems, surgical, cardiology and cardiothoracic nutritional instructions. She is also in charge of the Intensive Care Unit (ICU) and the Bariatric patients, both Greek or International origin.
In 2015, Mrs Iliadou began volunteer work with the AMYMONI Association (www.amimoni.gr), where they host people with vision problems and additional disabilities. Since 2017, she officially collaborated with the AMIMONI Association.
During the last 2 years, she has been responsible for the design of the Menu of all Public Nursery schools of Eliniko.
She runs her private office in the area of 'Elliniko' near the metro station Elliniko, where she accepts her patients.
She delivers talks in schools, she writes in newspapers and magazines such as Madam Figaro, Benefit, Eleutheros typos, Shap, and collaborates with big international and local food companies for food product development and scientific support. She has also been delivering dietetic courses for the Public Institutions (OEEK) for 3 years until 2015, training students to become dietetic assistants.
In 2019, the Hellenic Basketball Federation announced the official start of Ms. Iliadou's cooperation with the Women's National Team.